Turn Sunlight into Useable Energy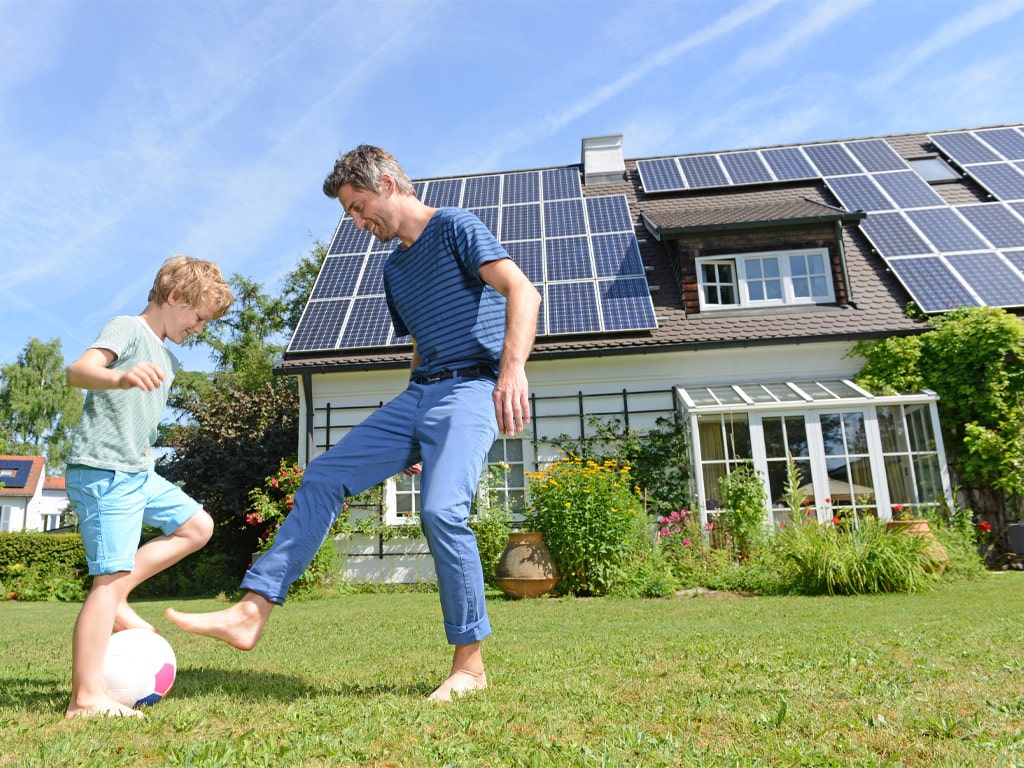 Earth gets bathed in an enormous amount of energy from the sun every day. Photovoltaic (PV) solar panels absorb this energy and converts the sunlight into electrical energy. Each panel contains solar cells, which are made from two layers of silicon. The silicon solar cells comprise natural ingredients; once they are mixed with photons (light), they excite the electrons of the cell loose and travel along the wires to an external device and create an electrical current. This current can either be used right away to generate electricity or stored in batteries for later use.
Solar energy is renewable, and it does not cause air pollution or damage the Earth's surface, unlike fossil fuels. However, on days when the sun does not shine, stored energy via battery backups may be required to tide you over on cloudy days. Most solar panel purchases include a compact home battery system just for this reason. You can purchase additional battery units to store excess solar energy and use this power source day or night and during power outages.
Lower your carbon footprint and rely less on the grid by using solar energy. Contact State Electric Company today for a quote.