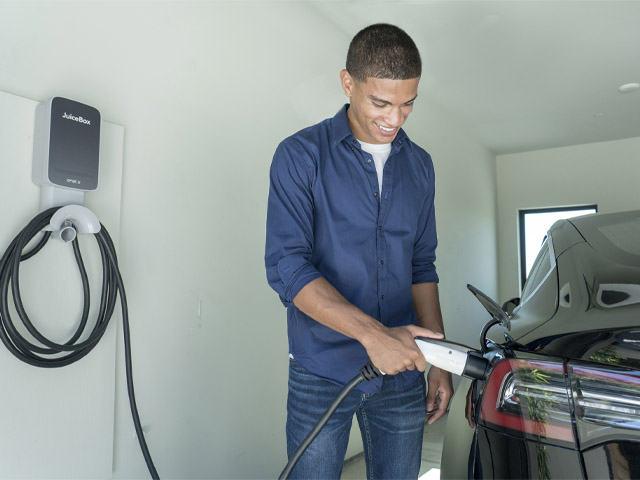 EV Charger Rebates
Many incentives are currently running for electric vehicle purchases and EV charging stations for residential and commercial users. Check with your car manufacture for the specific rebate and incentive information.
The U.S. federal government offers a tax credit of up to $1,000 with 30% off a JuiceBox home charging station plus installation costs. You must purchase and install the JuiceBox by December 31, 2021, as well as claim the credit on your federal tax return.
The state of Michigan is partnering with DTE to offer these other incentives and rebates:
Residential Homeowner Looking for EV Charger Rebates?
Visit DTE's Charging Forward Residential and Commercial programs.
Business or Commercial Customer Looking for Rebates?
Visit DTE Energy for EV supply infrastructure and charging stations incentives.
DTE Rebates