The How and Why of Electrical DIY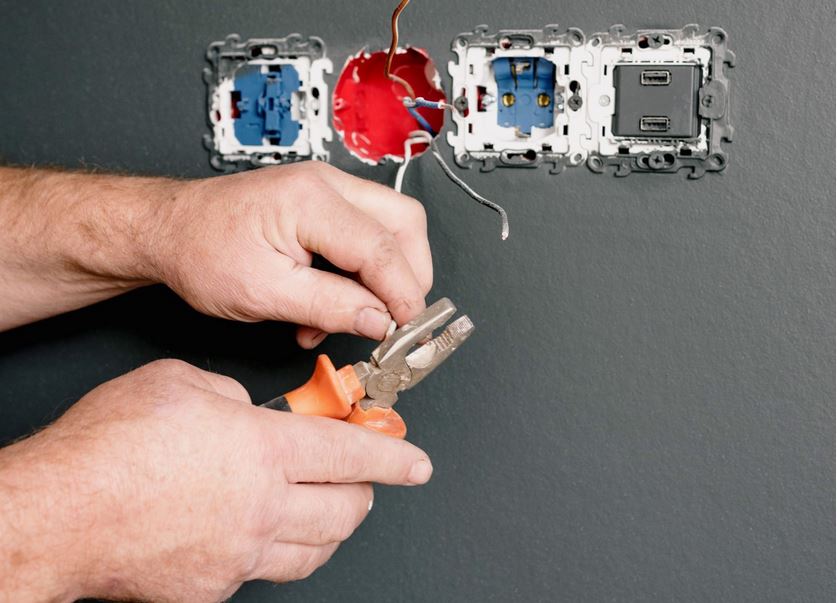 Homeowners across the country are accomplishing DIY projects to either save money or learn how to do something new. When it comes to electrical work, is it better to DIY or hire professionals? If there are any doubts, absolutely contact a licensed electrician. If you're fairly confident in your learning or electrical abilities, keep the following in mind:
The safest way to start any electrical DIY project is to turn the power off at both sources: the wall switch, and the electrical panel breaker. Always double – no, triple-check that the circuit is off before doing any electrical work. If not, you will risk the chance of being shocked or shorting other appliances by improper wiring.
Start with some basic tools such as a circuit tester, lineman pliers, wire strippers, and wire nuts. If you are swapping out a light fixture or outlet, take photos and look carefully at how the old one was put together. When it's time to put everything back together, an effortless trick is to look at the photos to ensure it's all correct.
DIY projects should not include any of the following:
Main electrical panel
Sparking outlets or appliances
Main service feed
Spliced, damaged, or burned wires
Ungrounded systems
Wire stripper
Electrical DIY can save you time if you know what you're doing. If not, however, it could turn into a long, drawn-out process. The good news about learning how to DIY electrical jobs is that you will eventually be confident enough to do it again.
Sound engineering, such as proper grounding, solid wire connections, and safe circuits is imperative for a successful DIY electrical project. Electrical permits and inspections are always required before selling a house, and if your wiring is off, it could impact the sale of your home. Start small, and work on the simpler electrical projects before working your way up to bigger, more complex projects.
Did your DIY project turn hire-it-out? State Electric Company is licensed, bonded, and insured to provide electrical contract work for residential, commercial, and industrial properties.
State Electric Company is a leader in the electrification of the nation. Our highly educated and experienced team of professionals uses industry-leading software technology and has partnered with manufacturers to deliver affordable solutions for all your electrical needs. State Electric Co. is also an exclusive distributor for Enel X JuiceBox EV chargers for residential and commercial use. We are fully licensed, insured, and bonded to install charging stations for homes, offices, hotels, and more. With our extensive knowledge in renewable energy, our team provides customers – large or small – with efficient electrical solutions. Contact us today to learn how we can safely and affordably meet your energy needs.
Written by the digital marketing team at Creative Programs & Systems: https://www.cpsmi.com/