Comprehensive Guide to Home Battery Backup Systems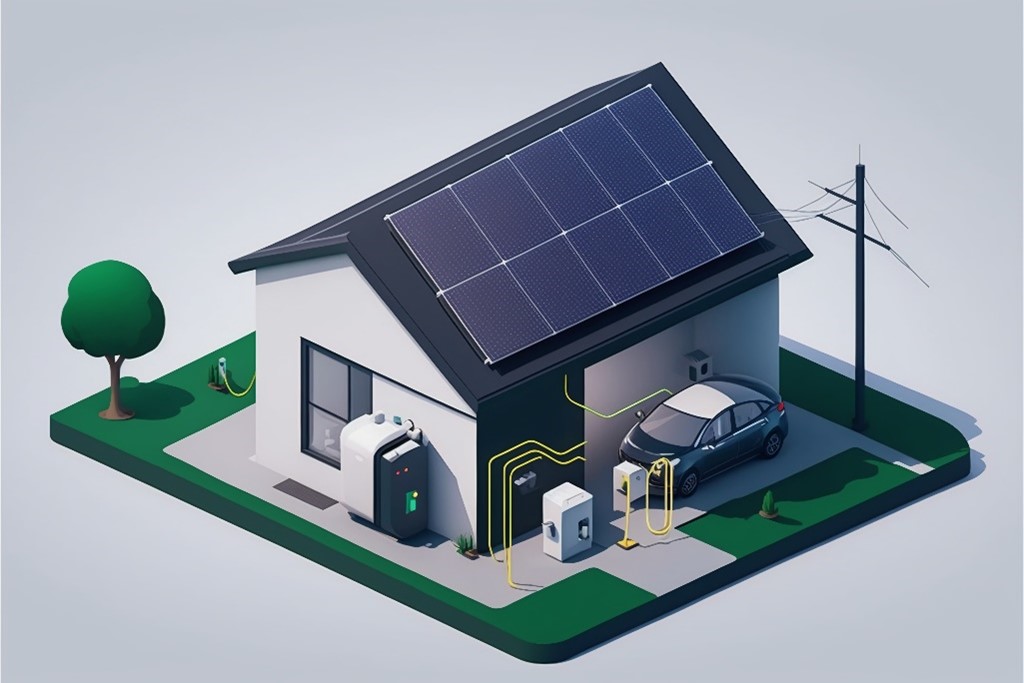 The importance of going green is heavily talked about these days, and if you haven't heard, clean energy is a great way to contribute to an eco-friendly lifestyle. Additionally, having independent energy sources can provide power during electrical outages. The batteries for these energy backup systems can be either dry or wet. Dry lithium-ion batteries do not work well in high temperatures, while wet batteries utilize liquid electrolytes (lead acid) to form electricity.
For an easy and renewable form of power, these whole-home battery systems can connect to solar panels to recharge when needed. If a full set of solar panels is not possible due to a lack of sunlight or budgetary reasons, a portable battery with a solar power charger is another option.
Home batteries store energy generated by solar panels or the power grid during off-peak hours, allowing occupants to use the stored electricity during power outages or whenever they choose.
When selecting the battery backup system for your home, keep various factors in mind, such as peak, start, running voltage, and amperage. All electrical appliances should have the capability to run simultaneously, so it is imperative to ensure the battery backup system can handle it. If the battery system is incapable of powering everything concurrently, electrical wiring issues might arise. Price and installation costs are also important aspects to keep in mind when choosing a home battery backup system.
While solar panels produce electricity during the day, they do not generate power at night or during cloudy weather, which can obstruct sunlight. This is where battery backup systems come into play: they can be used anytime, allowing the homeowner to be more electrically independent. The utility grid can also charge battery backup systems if solar panels are unavailable or not installed with the home.
Surge requirements of specific devices are important to keep in mind, especially when starting strong motors like sump pumps. Pool filters, air conditioning units, and other appliances with heavy electrical loads might not be feasible with a battery backup system.
If a continuous stream of backup battery power is not necessary for your home, consider smaller units that are generally used in emergencies.
There are many brands and types of battery backup systems. Ensure the one you choose meets all your needs, including budget, power capacity, and more.
Need help deciding which home battery backup system is best for you? Or do you need to schedule an installation? Call the pros at State Electric Company today!
State Electric Company is a leader in the electrification of the nation. Our highly educated and experienced team of professionals uses industry-leading software technology and has partnered with manufacturers to deliver affordable solutions for all your electrical needs. State Electric Co. is also an exclusive distributor for Enel X JuiceBox EV chargers for residential and commercial use. We are fully licensed, insured, and bonded to install charging stations for homes, offices, hotels, and more. With our extensive knowledge of renewable energy, our team provides customers – large or small – with efficient electrical solutions. Contact us today to learn how we can safely and affordably meet your energy needs.
Written by the digital marketing team at Creative Programs & Systems: https://www.cpsmi.com/